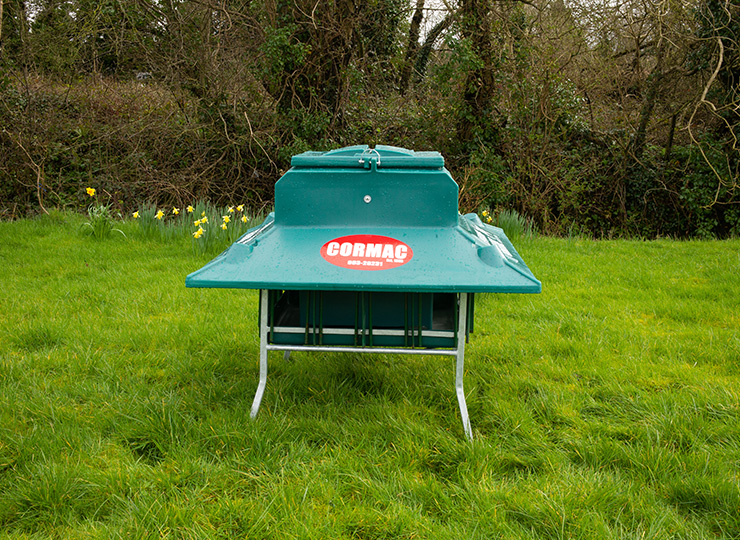 ---
Cormac Hopper Lamb Creep Feeder
Capacity 125kg Hopper
16 Feeding Spaces
Length 46"
Width 46"
Height 40.5"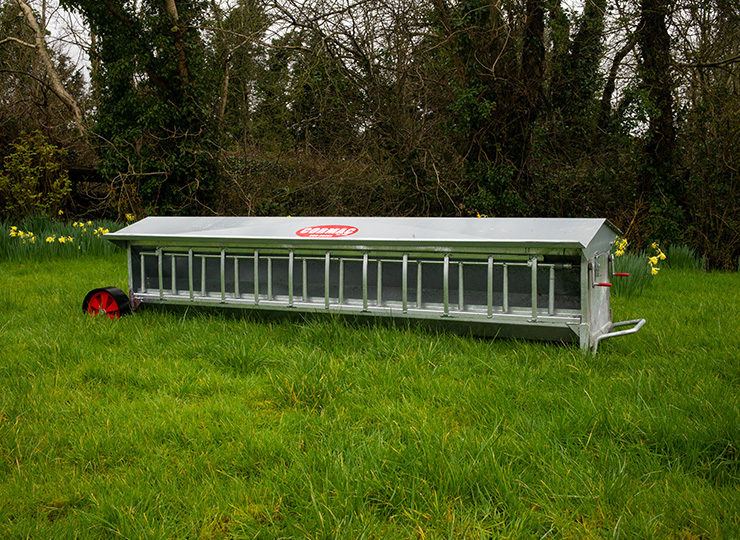 ---
8ft Double Sided Lamb Creep Feeder
8ft long x 1ft 5" wide x 2ft 1" high
170kg Hopper Capacity
24 Feeding Spaces
Accommodates Approximately 80 lambs
Has fully adjustable feed ladder on winder mechanism with lift up
Easy exit side ladders reducing instances of head trapping.
Easy to move on two diameter plastic wheels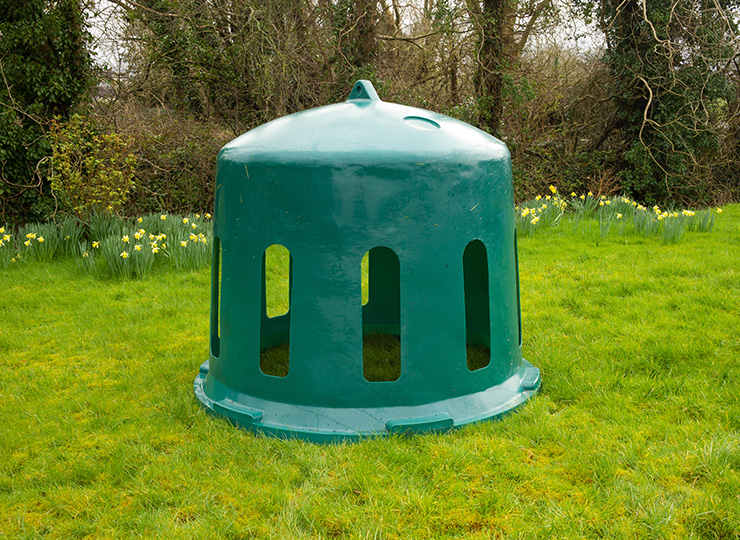 ---
JFC Bell Feeder
Designed to fit over a standard round bale this product protects hay in all weather conditions and minimizes wastage due to trampling and fouling. It also delivers superior nutrition by minimizing nutrient loss from exposure to weather.
Ideal for indoor feeding 1830mm (6ft) long x 400mm (1ft 4") wide x 420mm (1ft 4.5") high
Can be used to feed sheep or cattle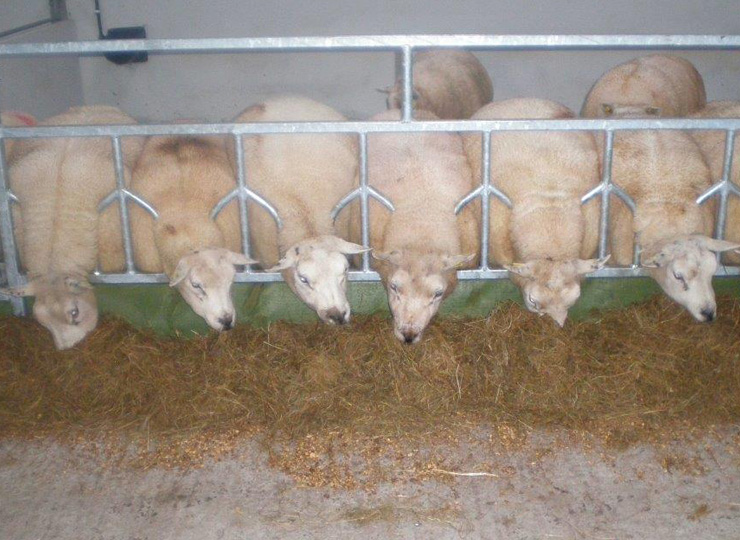 ---
Sheep Feeding Barrier Individual Head
Cormac Sheep Barriers can be made to any size.
They come complete with an access gate.
The Individual head spaces stops the Ewe from bringing the Fodder back in the pen.
All our Barriers are custom made and can be made to your specification.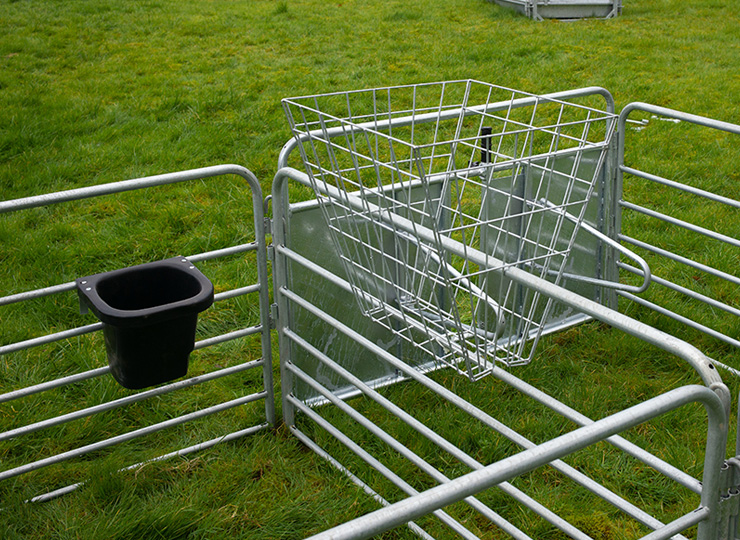 ---
Double sided meshed hayracks
Ideal for lambing pens
1 mesh hayrack provides hay to two lambing pens
475mm (1ft 6.5") x 475mm (1ft 6.5") x 490mm (1ft 7.5") deep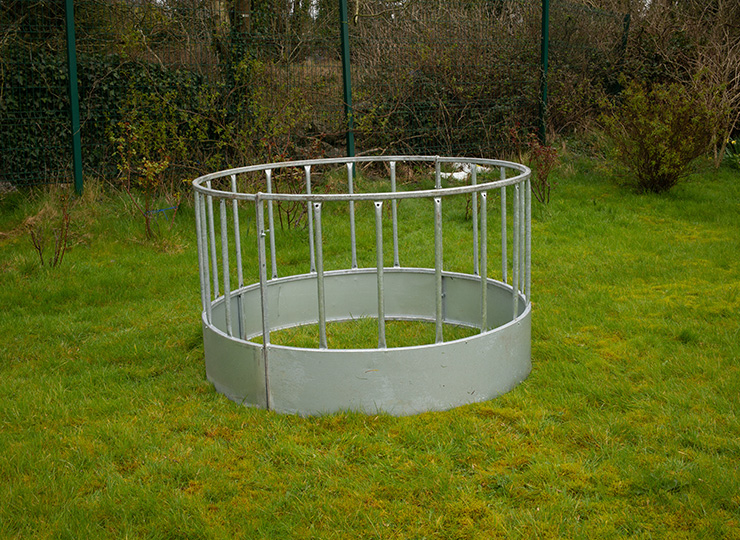 ---
Sheep Circular Feeder
Horned Sheep Feeder
Ideal for feeding round bales of silage outdoors
24 Feeding Spaces
Ideal for feeding horned sheep