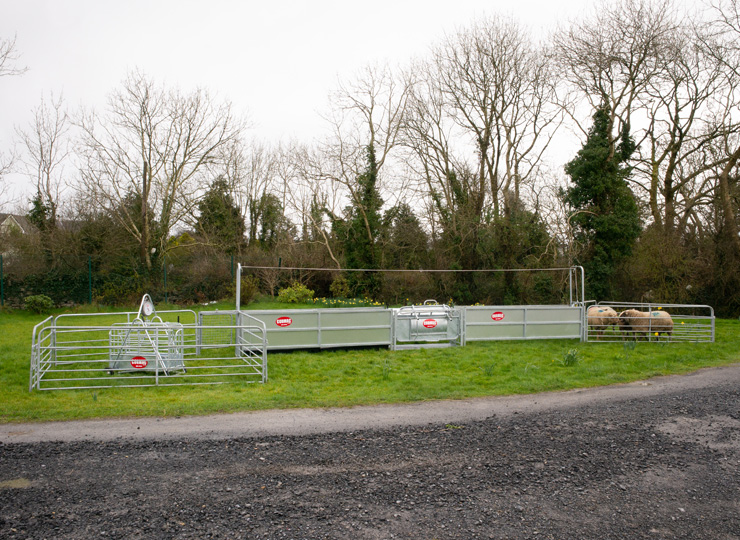 ---
Cormac 20ft Standard Handling Race
Drafting Gate
4 x 350mm(10ft) Sheeted Sides- providing a race width of 560mm (1ft 10")
1 x Non Return Gate
1 x Guillotine Gate
2 x Footbaths and Sponges 1500mm (5ft) x 540mm
(1ft 9") x 150mm (6") high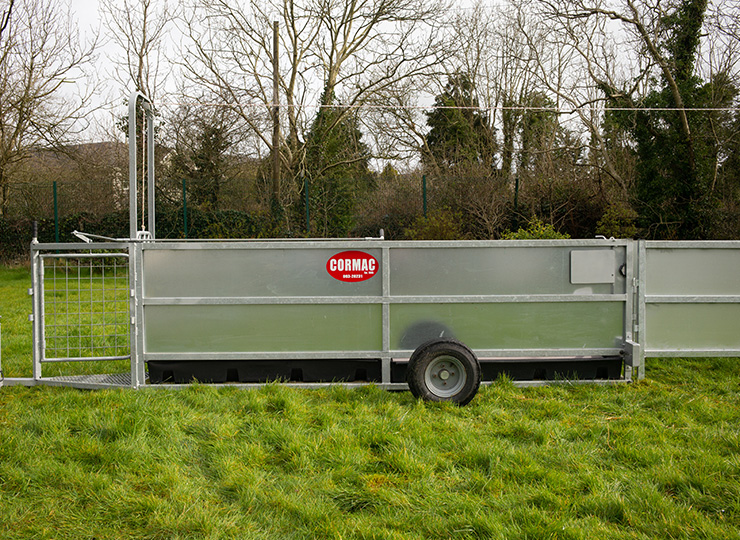 ---
20ft Mobile Race
Trailer 10ft (3.05m)
Drafting Gate
4 x 3.05m (10ft) Sheeted Sides- providing a race width of 0.34m (1ft 10")
1 x Non Return Gate
1 x Guillotine Gate
2 x Footbaths and Sponges 1.5m (5ft) x (1ft 9") x 150mm (6") high
The Trailer comes complete with lights and number plate display area.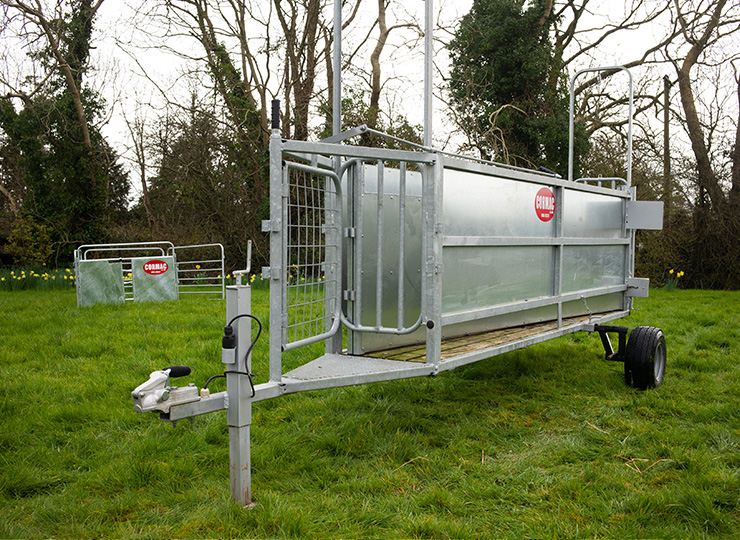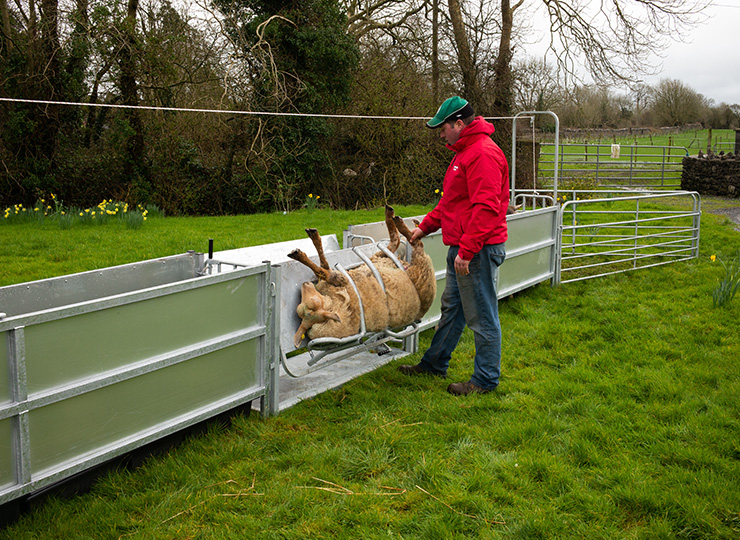 ---
New improved Cormac Roll Over Crate
1600mm(5ft 3") length x 690mm (2ft 3") x 890mm wide
(2ft 11") high. Overall working width 1120mm(3ft 8")
Fully Galvanised
Overturns Sheep with ease, fits into the Cormac 20ft Handling Race
Ideally Located in the middle of a 20ft Race
The Unit Provides a floor in the bottom of the Roll Over Crate, ensuring the sheep return to a clean surface before going into a footbath
Accommodates all sizes and breeds of sheep with its adjustable height
Ideal for hoof paring, docking, udder examination and mouth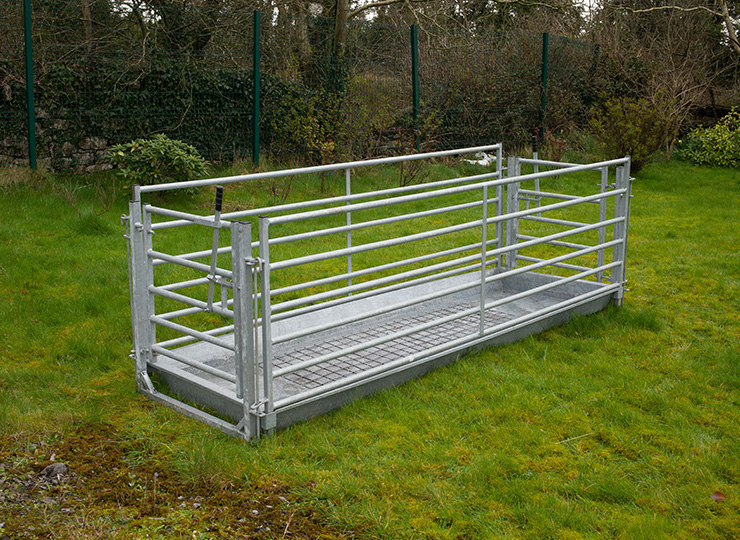 ---
Cormac Batch Footbath
The Bath has a capacity of 110 Gallons.
The Dimensions are 10ft (3.05m) x 3ft (1m) wide.
Each end has a 3ft (1m) swing gate.
Each side is 10ft (3.05m) Railed.
All sides and Swing Gates are removable.
The Bath has a gridded floor.
The Batch Footbath can hold on average 8 –10 Ewes at one time.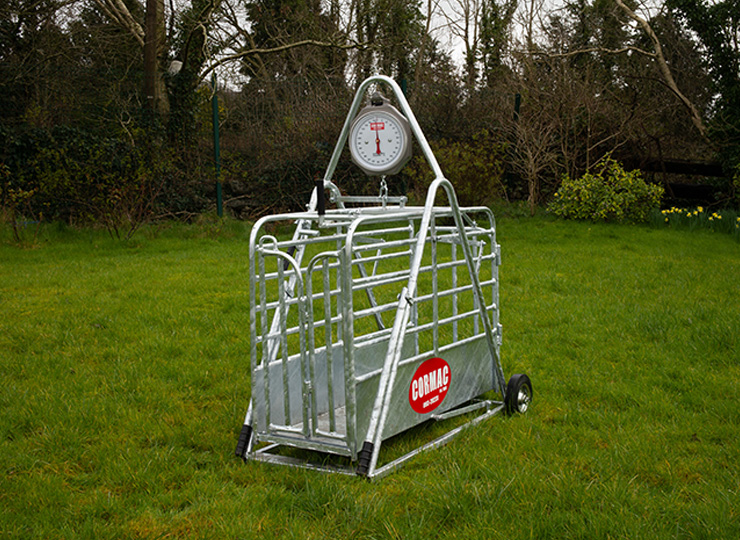 ---
Cormac Lamb Weighing Scale
Dimensions 3ft 6'' long (1.09m) 1ft 2'' wide(0.37m) 54'' high (0.16m) 16'' high cage(0.05m)
Comes with Hang on manual Clock 250kg or Hang on Digital Clock 100kg
Entry Gate is Folding Gate
Exit Gate is a Swing Gate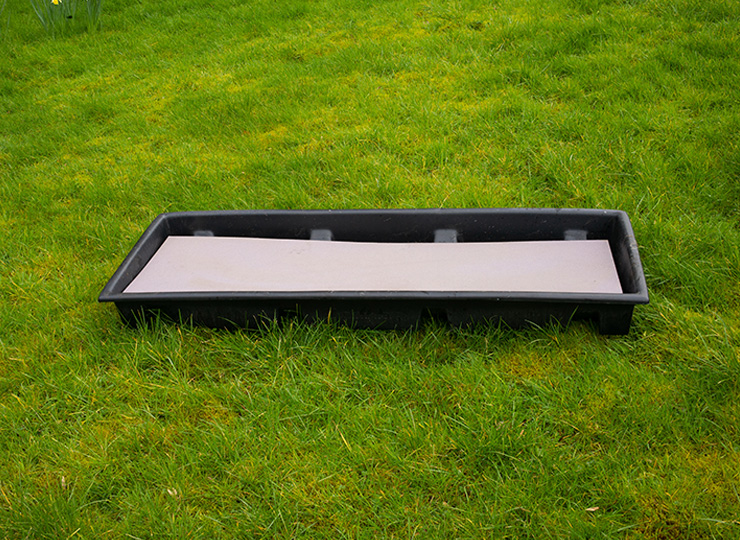 ---
Cormac Plastic Footbath
Dimensions of Footbath 5ft x 22" wide
Fits into Cormac Sheep Handling Race
Capacity of Footbath is 85litres
All footbath solutions are available in Store